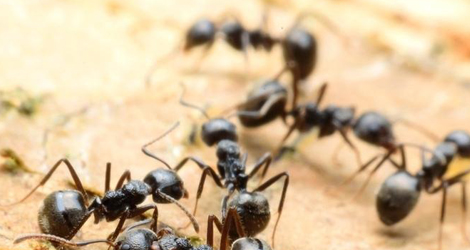 Ants invade a home in search of food and build colonies in and around the yard for shelter. If you notice ants crawling in the kitchen or on the walls, it is a clear indication that your home has been infested with ants. These pests feed on various kinds of plants and insects and sometimes also on the human food.
At London Pest, we are a trusted ant control company in London offering an array of reliable and effective ant removal services to homes and businesses. Our professionals hold years of expertise dealing with these pesky pests and provide ant control and removal services in London at an affordable cost. We know how to eliminate them safely.
Signs of An Ant Infestation
Live Ants: A large number of ants on the floor is a clear indication that you have an ant problem. They are mostly found in the kitchen and areas where food is spilled.
Pathways: Some ants leave a chemical while following the food trail, which attracts other insects from their holes to follow them in and out of the house.
Ant habitat: Ants make their homes in a small heap of soil or dirt. They can also be found at the top surface of the walls or in dark places.
What We Do?
At London Pest, we are a team of ant control experts who will safely eliminate the ants from your home or business. Our ant exterminators in London are skilled and certified in handling these annoying pests. Not only this, we follow preventive measures so that ants do not return back to your property. With a deep understanding of the habits of ants, trust us for providing the right treatment to control their population. Our services include:
Ant Inspection
Ant Control
Ant Removal
Ant Extermination
Ant Prevention
Follow-up visits
Why Choose Us?
Our pest controllers are equipped with the tools and techniques to help you get rid of your ant problem. We will right away tell you about the type of ant species that is creating a trouble for you. We will trace their nest and begin with ant extermination in London, Ontario. Some reasons to choose us are:
Call Us Today To Schedule Ant Control Service!