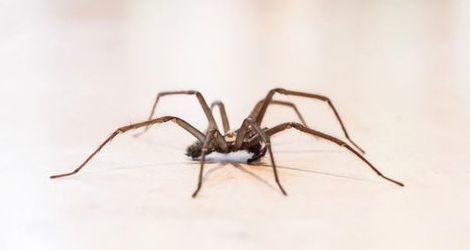 There are many species of spiders found around the world in varying sizes and colors. They seem to be frightful, but they don't cause any threat to humans. However, a spider will only bite you in self defence when it comes in contact with humans. Spider control process should be initiated depending upon the conditions and level of infestation around your property.
At London Pest, we have a team of spider control experts in London who will help you get rid of these unwanted creatures. We have expertise in executing spider removal from your home or commercial place humanely.
Signs of Spider Invasion
Spider webs: If you see a few spiders at the rooftop, it may not be a reason to worry. But when you see spider webs popping out, your house is infested.
Eggs cases: Having egg sacks means you have spiders living in your home with you. If you find a sack, ensure to dispose it right at the moment.
A mound of insects: Spider love to eat insects. Make sure to close your windows, so insects don't make their way inside.
How Do We Work?
When it comes to spider control in London, our team of spider exterminators will start by taking a look at specific areas to analyze the level of infestation. Our experts will mark the spots of infestation and then start with the execution of spider removal process. Our services include:
Spider Control
Spider Elimination
Spider Trapping
Spider Removal
Spider Extermination
What Makes Us Different?
We know the best means of building an industry reputation is by satisfying the needs and expectations of our clients. We believe in achieving this goal by delivering our best service while sticking to the environmental norms. Our spider controllers perform spider extermination in a safe and effective manner. Our service features:
Friendly and courteous service
Contact Us To Get A No-Obligation Quote!