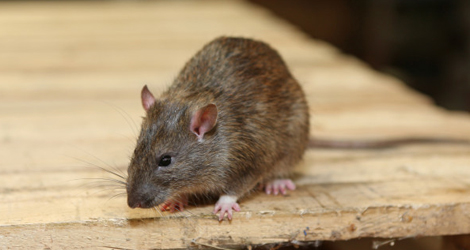 Rats are annoying pests that can create a lot of trouble in your house. Their infestation makes your home a mess as they are responsible for causing damages to a property. Their small size helps them to gain access inside your home through sewage pipes or tiny holes. These rodents can spread severe diseases which can be harmful to humans, such as plague, dysentery, typhus fever etc.
At London Pest, we have a team of experts providing comprehensive services for rat control and removal in London. No matter their invasion is mild or severe, our qualified experts will conduct a detailed inspection and execute the rat removal process accordingly because customer satisfaction is our top priority.
Signs of Rat or Mice Infestation
Damaged home insulation
Chewed clothes
Contaminated food items
Foul smell
Holes in the yard
How Do We Work?
Our rat and mice control experts at London Pest are trained and skilled in dealing with a rodent infestation. In addition to rat elimination, we focus on their prevention too by looking out for points through which they can enter your premise and seal them to prevent future infestation. We specialize at:
Rat Control
Rat Extermination
Rat Removal
Rat Inspection
What Makes Us Different?
Don't let the rats invade your property. If you notice a rodent infestation anywhere in your house, give a call to us. We will come to your place and identify the points of infestation and then will start the rat extermination. We aim to deliver you high-quality rodent elimination services. Our services features:
Quality pest control
Customer satisfaction
Use of safe products
Certified professionals
Contact Us To Schedule Rodent Control Service!