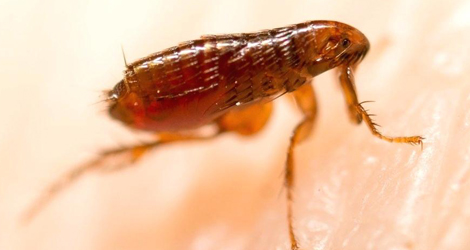 There are over more than 2000 species of fleas found around the world. They usually feed on the blood of furred animals such as cats, dogs, and rats. In an ideal condition, a flea can reproduce by laying up to 400 eggs in six months. Since fleas can transmit several diseases like plague, it's better to take quick action to remove them.
Our team of experts, at London Pest, are always here to help you to get rid of the flea trouble. We have skilled exterminators who will execute flea control and removal service in your home or office space. We will not only perform flea extermination but also will follow preventative measures to make your property pest-free.
Signs of Flea Infestation
Flea stains
Flea marks
Flea excreta
How Do We Work?
Whether you are dealing with cat or dog fleas, we at London Pest have got you covered. Being your local flea control experts in London, we use safe and effective techniques in an efficient way for flea elimination. Our experts have the required knowledge to eliminate unwanted pests without creating much trouble for you. Our services include:
Flea control
Flea elimination
Flea extermination
Flea inspection
Why Choose Us?
We know how it feels to live with these annoying pests in homes. Ignoring this problem can cause a potential risk of severe or uncontrollable flea infestation. If you are dealing with a flea problem, we are here for you. We are just a call away, and our experts will come over to your place to check particular areas for infestation.
Exceptional service
Quality products
Customer Satisfaction
Certified experts
Contact Us To Schedule A Flea Control Service!